BIPOC Peer-led In-person Practice Group
1st and 3rd Sundays of each month, 2:30 - 3:30 pm, starting

October 16

,

2022
This is a practice group for people who identify as Black, Indigenous, or People of Color (BIPOC). The pandemic has been an isolating time and it can feel nourishing to practice and connect with others who identify as BIPOC. We are a friendly group and beginners are welcome. There is a side room available for those who have children who do not need supervision. We practice for 30-minutes, followed by discussion.
Where: TCMC 1147 N Howard Blvd.
COVID Safety: Masks are recommended but not required. If you are experiencing any COVID symptoms please do not attend.
Donations: TCMC is supported by your generous donations. We have a mortgage, utilities, and insurance expenses. There will be an opportunity to make a donation at this event, or you may donate online here. Donations are optional and no one will be turned away due to inability to pay.
Questions: Please email Celina at This email address is being protected from spambots. You need JavaScript enabled to view it..
Facilitators: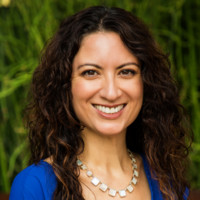 Celina Ramirez
Celina started practicing insight meditation regularly in 2006 after attending retreats at Spirit Rock in California. In summer 2022, she attended Spirit Rock's BIPOC Retreat and Family Retreat. She is a Tucson native and has worked at the University of Arizona for about 15 years.
John Ward
John has resided in Tucson, AZ for the past 5 years, relocating here after living on the east coast. He has attended retreats in Barre, Massachusetts at Insight Meditation Society, and was a sangha member at New York Insight.
Classic Sunday Morning Sits - In-person
TCMC has resumed the classic silent sits that we conducted for years. This is a great opportunity to sit together in-person again.
Only on the 2nd, 4th Sundays of the month, the in-person sits at TCMC will start at 8:30 am with a 25 minute silent sit followed by a 5 minute break. There will then be a 30 silent sit that starts at 9:00 am. You may arrive at 8:25 or 8:55. If you would like a longer sit, you can sit through the break resulting in a 60 minute sit. You are also invited to stay and visit after the sit. We hope you will join us to come together in community once again.
On the first Sunday of each month we will have the Sitting Together program in-person with longer periods of sitting and walking meditation that will go from 8:30 am to 12:15 pm at TCMC. More Information
On the third Sunday of the month, Lhasha Tizer will be leading the Moving Into Stillness daylong retreat from 9:30am - 2:00pm in-person at TCMC. More Information
At this time, masks and social distancing are required, and we ask you not to attend if you are sick with COVID like symptoms. COVID vaccinations are required. The first time you attend, you will be asked to sign an agreement to follow the safety protocols.
Donations are gratefully accepted to help support TCMC. If you prefer to donate online you may do so Here
For more information, contact Blake at This email address is being protected from spambots. You need JavaScript enabled to view it. or 520-775-1626
TCMC is offering two practitioner-oriented interactive support groups: one for cancer support, the other for grief support. They are curretnly being offered online via Zoom.
SARANA Cancer Support is open to anyone dealing with, or affected by, cancer, at any time, for any reason. Dealing with a life-threatening illness, especially cancer, is a physically, emotionally, psychologically, and spiritually complex, traumatic situation. Everyone involved needs support, but it's not always easy to find. especially in a spiritually supportive environment. It can be helpful being with people who "get it," people with whom no one needs to explain anything. And hearing the differing perspectives of those in the room can be eye-opening. Sarana will meet on the first Sunday of each month, from 12:30pm – 1:30pm, just after the Sitting Together program. Each meeting will start and end with a few minutes of silent meditation. Sarana is a Pali word for "refuge" or "shelter."


SANTIKARA Grief Support is open to anyone dealing with grief and loss of any kind, whether current or from time past. Santikara will meet every first Sunday of the month for 90 minutes, from 2:30pm-3:30pm. Each meeting will start and end with a few minutes of silent meditation. "Santikara" means "soothing" in Pali.
Neither of these groups will have an agenda, except what each person brings to the group. We'll have basic guidelines, which we'll review at the beginning of each meeting, and a facilitator to keep things on track, but that is the extent of any formal structure.
Facilitator contact information:
Steve Ross, MA, LMFT (CA): (520) 825-2009 or This email address is being protected from spambots. You need JavaScript enabled to view it.
Sen Talley: 520.989.3347 or This email address is being protected from spambots. You need JavaScript enabled to view it.
Meditating in Community with Blake Barton - ongoing drop-in class
Due to an illness in Blake's family, there will be no class on Monday Mar. 27th. Hopefully, class will resume on April 3rd.
As of Mar. 6th, 2023 this class will begin meeting in person at TCMC. It will be offered in a hybrid format, so you may choose to attend in person or from home via Zoom. Please note the time change, the class will now meet from 6:00 - 7:15 pm.
Meditation can help us find more happiness and tranquility in life. The purpose of this ongoing class is to create a community of meditators to support each other along the meditative path. Each class will begin with 30-40 minutes of guided meditation exploring a wide variety of mindfulness meditation techniques. The guided meditation will have ample periods of silence to deepen your practice. This class is suited for beginners through advanced meditators.
Following a break, there will be a short talk on a meditation or mindfulness related topic. There will then be a period of Q&A and discussion. The discussion will allow for optional check-ins where you will have the opportunity to share your meditation experiences, challenges and wins.
You will be given optional meditation or mindfulness challenges and homework to increase your motivation and understanding. For example, meditate at least 5 minutes per day for the next week.
You may also schedule a one-on-one meditation interview with Blake to talk about your meditation practice.
March Topics
March 6th - Working with Agitation and Mind Wandering in Meditation
March 13th - Developing Patience
March 20th - What are Thoughts and Can We Control Them
March 27th - Developing Loving-kindness
When: Monday Evenings from 6:00 - 7:15 PM at TCMC 1147 N Howard Blvd in Tucson
Donations: This class and TCMC are supported by your generous donations. TCMC has a building mortgage, utilities and insurance expenses. The suggested donation is $5-10 per class or $20-40 per month. You may make a donation via PayPal or credit card Here. You may donate via Venmo using this ID: @TCMC-Donate You may also make a donation in-person. No one one will be turned away due to inability to pay.
Registration: To register, email Blake at This email address is being protected from spambots. You need JavaScript enabled to view it. Please let me know if you want to attend in-person or via Zoom. For security reasons the Zoom link will change each month
Contact: Blake Barton - This email address is being protected from spambots. You need JavaScript enabled to view it. or 520-775-1626

Blake Barton - has been regularly practicing meditation for 20 years, and has been teaching meditation since 2012. He completed the 3 year Dharma Treasure, in-depth, meditation teacher training program. He has a passion for meditation and a lifelong interest in fitness, nutrition, simple living, wellness, and health.
The next class series starts on March 14, 2023.
Please register for the class HERE to receive the Zoom link.
Please go here for instructions for joining a Zoom class