BIPOC Peer-led In-person Practice Group
1st and 3rd Sundays of each month, 2:30 - 3:30 pm
This is a practice group for people who identify as Black, Indigenous, or People of Color (BIPOC). The pandemic has been an isolating time and it can feel nourishing to practice and connect with others who identify as BIPOC. We are a friendly group and beginners are welcome. There is a side room available for those who have children who do not need supervision. We practice for 30-minutes, followed by discussion.
Where: TCMC 1147 N Howard Blvd.
COVID Safety: If you are experiencing any COVID symptoms please do not attend.
Donations: TCMC is supported by your generous donations. We have a mortgage, utilities, and insurance expenses. There will be an opportunity to make a donation at this event, or you may donate online here. Donations are optional and no one will be turned away due to inability to pay.
Questions: Please email Celina at This email address is being protected from spambots. You need JavaScript enabled to view it..
Facilitators: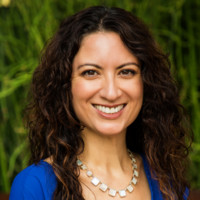 Celina Ramirez
Celina started practicing insight meditation regularly in 2006 after attending retreats at Spirit Rock in California. In summer 2022, she attended Spirit Rock's BIPOC Retreat and Family Retreat. She is a Tucson native and has worked at the University of Arizona for about 15 years.
John Ward
John has resided in Tucson, AZ for the past 5 years, relocating here after living on the east coast. He has attended retreats in Barre, Massachusetts at Insight Meditation Society, and was a sangha member at New York Insight.